Refrigerated Fridge and Freezer Vans for Sale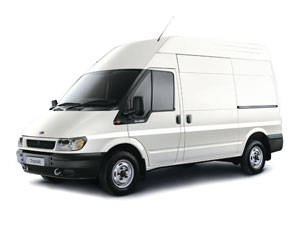 We have a huge range of refrigerated chiller and freezer vans, trucks and other vehicles for sale here at Polcar. From Refrigerated Ford Transit Fridge vans to Mercedes Sprinter Freezer trucks and Iveco Daily Chiller Vans. The vans and utes come in different size combinations from smaller refrigerated boxes mounted on the back of a small cab-chassis ute, small vans with chiller units and normal sized vans with fridge / freezer installed and all the way to the jumbo long wheelbase vans with all the interior sealed and fiberglassed. Our vehicles are suitable for all types of different transport jobs from frozen seafood and fresh meat to milk, pastries and cakes and ice transport we'll have a vehicle that will suit you.
Some vehicles even have 240v electric standby unit (ESB) already installed to keep the refrigerated load cool even when not on the road. This is a handy feature if you want to keep the load refrigerated or frozen even if the vehicle is not running and loads can be kept cool even overnight. The standby unit runs off the 240v mains.
We are always getting new refrigerated stock in and sometimes we have more refrigerated vehicles than whats listed online. Give us a call or contact us below to find out more. Remember, even though we are located in Adelaide we have access to a large network of transport companies and can send all over Australia for a very reasonable price. So if you're from Melbourne, Sydney, Perth, Brisbane and even as far as Cairns we can get the vehicle to you.
At the time of writing this we don't have any refrigerated rental vehicles available at the moment but if you make an enquiry using the form below we will check to see if something might be available.
Click this link to see our list of refrigerated vehicles online Refrigerated Vans for Sale OR For more info simply fill out the contact form and we'll get back to you ASAP.