Mercedes-Benz Sprinter 4x4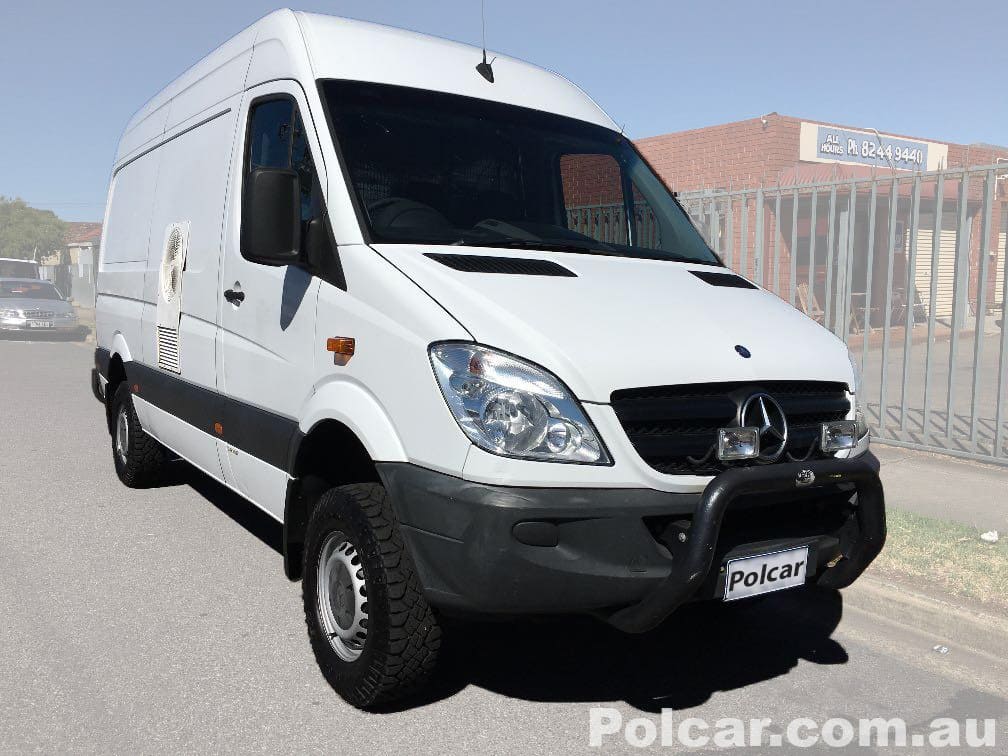 Very few vehicles can go where and do what the Sprinter 4x4 can.
We have one of these Mercedes Sprinter 4x4 Vans just come into stock right now. Contact us for more info.
This Mercedes Sprinter is phenomenal. This is the type of van you'd need if you wanted to travel around the harsh Australian conditions. Convert it to a campervan and you are ready to go anywhere, see everything and take on anything. I've seen many examples of this Sprinter 4x4 converted into a campervan and it is in my opinion the ultimate vehicle for travelling.
Are you a tradie or run a business that needs to get to remote locations and carry a lot of stuff with you also? So why do you have a 4x4 ute when you could have it all enclosed and protected in a 4x4 van? This is what the Pros use when they're serious about doing the job right the first time.
More info coming to this page in the next few days about the Mercedes Sprinter 4x4 Van. For more info Simply fill out the form below and we'll get back to you ASAP.
You can view our Mercedes Sprinter 4x4 vans for sale here.
What is a Mercedes Sprinter 4x4?
There Mercedes-Benz Sprinter 4x4 is exactly how it sounds, it's a four wheel drive version of the very popular Mercedes sprinter van. It has a raised suspension and It can come with high and low range gearbox, diff locks.